I realize I've been falling down on the drawing job, but a quick book review is better than nothing, right?
As you probably know, I sometimes like to interrupt my regularly scheduled frugality to make late-night Internet shopping purchases. Usually it's something that plugs into my computer, but this is something much more unique.
Devoid of context, the book shown above may look like an ordinary reprint culled from Mad Magazine's early years, when it existed as a comic book. But take my hand, please, for scale: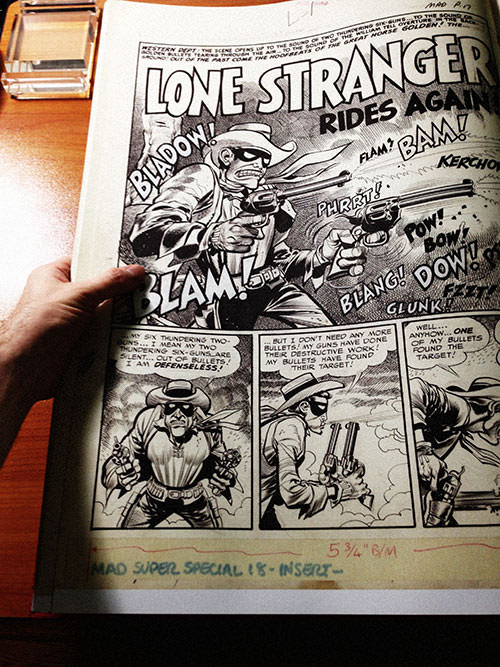 This is almost definitely the largest book I've ever owned. The Mad Artist's Edition, published by IDW, is one in a series of publications that allows geeks like me to pore over comic artwork at its original size (in this case, 15"x22"), examining the artists' lines as they existed before being greatly reduced for printing.
IDW has done a remarkable job of reproducing the artwork in such a way that you almost feel as if you're gazing upon the originals themselves. Pages are yellowed, faintly erased pencil lines are still visible, and blobs of correction fluid are apparent throughout. Even variations in the density of the black ink are reproduced perfectly.
The funny thing about reproducing all these subtleties is that all of this "black-and-white" art is printed in full color at an invisibly high DPI.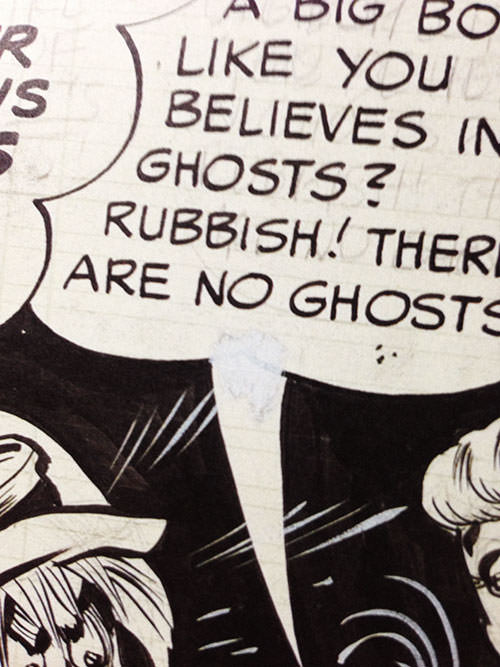 So is drooling over this book and then finding a place for it in a tiny studio apartment worth the price tag? Well, yes! Finding and viewing original cartoon art requires lots of research and legwork; even in NYC, it's not hanging in every gallery in town. And even if it were, you'd be hard pressed to find nearly 200 pages worth, and then look at it in your boxer shorts. (Museum guards have no sense of humor.)
But the main reason I'm excited about this book is the incredibly faithful reproduction. I feel there's a lot of "limited edition" cartoon art around (I'm thinking specifically of lithographed animation cells) that appeal to the collector but don't actually offer any insight into art or process. And I'm sure IDW could cheap out on the printing, and shrink the dimensions, and still reel in fans desperate for a peek behind the scenes of early Mad. But no, they went the extra mile and practically opened a wormhole above the drawing boards of Harvey Kurtzman, Wally Wood, and Will Elder.
Cheap!